Silent Exhaust Pipe Racing 4 Road for Yamaha Tmax T Max 500 2001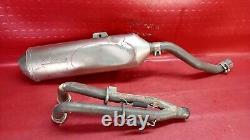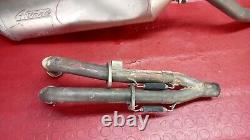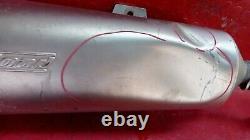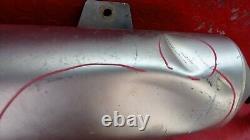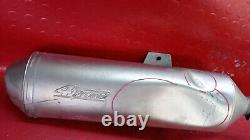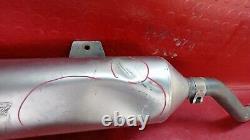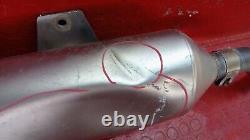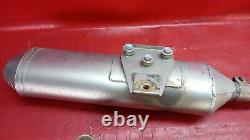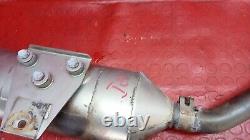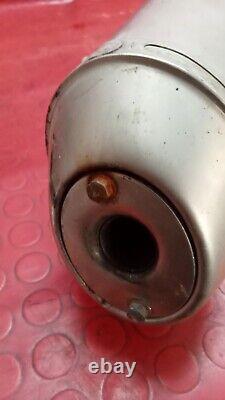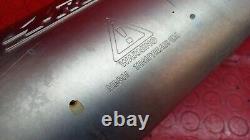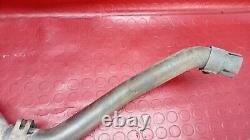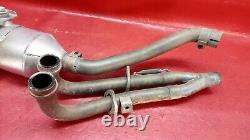 Silent Exhaust Muffler Racing 4 Road Yamaha Tmax T Max 500 2001. This product sheet has been automatically translated. If you have any questions, please feel free to contact us. EXHAUST MUFFLER TERMINAL RACING 4 ROAD YAMAHA T-MAX T MAX 500 2001 2004 2006.
Spare parts as in the ADDITIONAL PHOTOS INDICATE THE CONDITION AND DEFECTS. Please note that the price of the spare part includes VAT. To benefit from an additional discount, contact me at 3388335063 and I am at your disposal.
Important: after purchase, leave your tax code or VAT number if you need an invoice and a phone number to give to the courier in case of non-delivery. Otherwise, we issue the tax receipt in the package. (NB) we do not issue invoices unless requested after purchase with relevant data. Express courier - 1 working day.
Before being put up for sale, our spare parts are carefully tested and checked to ensure maximum safety for our customers. Our shop is updated daily, if you can't find what you're looking for, please feel free to contact us. Thank you for your visit. Payment must be made within 4 working days from the conclusion of the purchase.
If your package is blocked or stored, we will notify you and do our best to resolve the situation. When you receive the product, please test it immediately and let us know if everything is fine, and if so, we ask you to leave positive feedback. In accordance with Article 5 of Legislative Decree 185 of 1999, the customer has the possibility to withdraw from the contract/order stipulated on the Internet without any penalty and without having to provide an explanation, in compliance with the following conditions. The right of withdrawal expires: In the absence of the essential condition of integrity of the goods (packaging and/or its contents) Even partial use of the goods and any consumables The absence of the original external and/or internal packaging The absence of constituent elements of the product accessories, cables, instructions, parts... Damages to the product for reasons other than its transportation We remain at your disposal.
Liability We decline all responsibility in case of loss of items after delivery of the goods. Prices The prices of the products displayed include VAT. Prices may be changed at any time, without notice.
Privacy Policy In reference to the provisions of Legislative Decree 196/2003, which provide for provisions for the protection of privacy in the processing of personal data, we wish to inform you that the personal data you provide, or the registrations and/or acquisitions made in the course of our activity, may be processed with or without the aid of electronic means, in compliance with the aforementioned legislation, for the institutional needs of our activity. In reference to the provisions of Legislative Decree 196/2003, which provide for provisions for the protection of privacy in the processing of personal data, we wish to inform you that the personal data you provide, or the registrations and/or acquisitions made in the course of our activity, may be processed with or without the aid of electronic means, in compliance with the aforementioned legislation, for the institutional needs.