Complete Fairing Kit for YAMAHA TMAX 530 T-MAX SJ09 2015-2016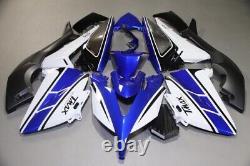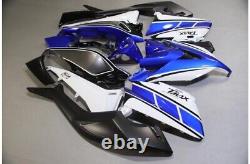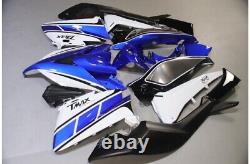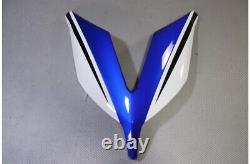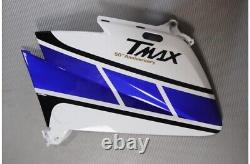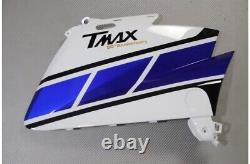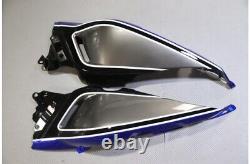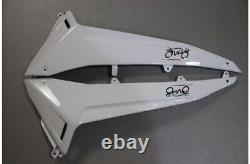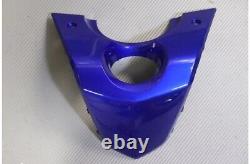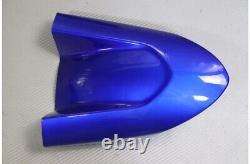 This part is compatible with the motorcycle models and years mentioned in the title of the advertisement. New ABS Injected Fairing Kit.
Compatible with the models and years mentioned in the title. These photos are for example purposes only, they give you an idea of a similar product once installed on the motorcycle, but may not necessarily relate to the item for your motorcycle.
To see the photos of the product you will receive, refer to the main photos of the advertisement! The complete fairing kit we offer is in stock in our warehouses in Toulouse, France. Adaptable, with the same shapes and attachments as the original parts. Compatible without modification to the models and years specified in the title. The same color as the main photo of the advertisement.
We offer some colors similar to certain OEM colors. However, we do not guarantee that the color will be 100% identical, the shades may differ. Refer to the main photos of the advertisement. Delivered as shown in the main photo of the advertisement. These fairings are original type adaptable models. The attachment holes are placed like those of the original, however, the ABS used being slightly more rigid than the original models, it sometimes requires a little more delicacy and patience to install them.
In some cases, it will be necessary to use all the parts of the kit, without mixing between the parts of our kit and the original ones. But don't worry, once installed, you will have the desired result! The stickers (including AVDB) are varnished. Do not forget to install the heat shield plates (provided) in sensitive areas!
The following text is common to all the complete fairings we offer for sale, especially regarding the content of the kit described below. The main photos of the advertisement are representative of the kit you will receive.
If you have any doubts about the content or any questions, do not hesitate to contact us before your purchase. In general, the kit consists of Check the photos in the advertisement to make sure, or contact us before purchase if necessary! Right side panel and left side panel. Some models also include the rear fender and/or the windshield and/or the seat cover. If in doubt, contact us. The kit is sold complete. We cannot sell individual painted parts, but know that we sell many different models of front fairings, rear shells, etc.
Purchasing a complete fairing kit is, we know, a significant purchase and represents a certain budget. It is therefore normal that you have a certain number of questions, especially why buy from AVDB rather than elsewhere, given the number of offers available on the internet. To answer you clearly and simply, here is the response to the points that we consider essential in your thinking. We have been selling fairing kits since 2013, and have sold several thousand kits.
This is to emphasize, in all transparency, that our expertise is real, and that our credibility is based on the know-how that years of experience have taught us. But we don't want to promise you the moon by saying that the kit will be perfect and even better than the original, no one can.
What we want to tell you is that we are not lying when we say that we are committed to providing you with a fairing kit made from a good quality ABS plastic, which allows the finished piece a certain flexibility and long-term resistance. A manufacturing in injected ABS plastic, from an injection mold that is not from the Civil War, you will not receive a molded ABS kit, with attachments roughly and approximately glued after the creation of the piece. No, the attachments are well integrated into the main part for better strength, and in the right places. An adaptation conforming to the original plastic kits at 97%, for installation without modification (which is guaranteed by the injection molding process).
Attachments that do not break at the first assembly (provided, as is the case with the original part, that the assembly is done correctly). A paint job done exclusively by partners selected by us and carefully chosen for the quality of their work. More than our sales pitch, what really guarantees it are undoubtedly the hundreds of feedback from bikers who have trusted us, through words and photos shared on social networks, especially on our Facebook and Instagram pages. The fairing kits displayed in stock on our website are actually in stock with us in Toulouse. We have over 100 different fairing models, with a minimum stock of 800 kits, carefully stored in a heated and ventilated room to avoid any deterioration.
The kits are already painted and available in our warehouses, so there is no waiting time for painting, the kit we offer is truly ready to be sent to you! We ship the kit from France, so no customs fees or VAT to be paid to the delivery person upon receipt. The displayed price is the final price, no trickery! We ship the kit within 48 hours after receiving your order (just enough time to check and properly package each part of the kit). If you are passing through the area and would like to come see it in the store, it is possible. Just give us a call to let us know you're coming so we can make it available to you! Inspection and preparation before shipment.
Each kit, before being shipped, is systematically checked by the shipping department. This means that we perform a check on the contents, to ensure that nothing is missing upon receipt. A check of the condition of the plastic, to be certain that a part has not been damaged during its transport to our warehouses.
A check of the quality of the paint. Let's be honest, these kits are not painted by robots, but by humans, who can make mistakes. If that were to happen, then our team will contact you within 48 hours of your purchase, and send you photos of the defects noted, so that we can find, amicably, a simple and quick solution that satisfies you. If you are one of those who wish to avoid internet scams, surprises and disappointments, and you prioritize the guarantee of receiving a quality, compliant and adapted fairing, of having a real company to turn to "just in case," while also having the possibility of grouping the purchase of your various accessories in one store, in short, the guarantee of being a satisfied motorcyclist: Welcome to AVDB.
Product in stock in France. Parcel sent with tracking within 24 working hours.
A quality product that meets the description. TO GET TO KNOW US BETTER. AVDB Moto is a French company and brand, created and based since 2011 in the south of France, where it is good to live, where it is good to ride. Over the years, we have specialized exclusively in motorcycle accessories. Our catalog has grown considerably and continues to evolve over time, with several tens of thousands of carefully stocked references in over 2000m² of warehouses located a few meters from our store and offices.
Having a catalog rich in several thousand references is good, but for AVDB, it is not enough. It is essential for us to have them available in stock. Therefore, we only sell products that we are able to deliver to you without delay.
When you order from our shop, we ship your package within 24 hours. And if there were to be a stock error, then we will do everything, also within 24 hours, to find together the solution that suits you. The seriousness and helpfulness that we demonstrate every day in our store have contributed to building a lasting and trusted relationship with the bikers in our region.
We apply this same passion and philosophy to all customers with whom we only communicate by phone or behind a screen. We make every effort to continue this complete satisfaction of our customers, which includes. Do you have any doubts or questions about the part? The advantage of having it in stock and within reach allows us to check it live and answer you. AVDB is a French company, but also a European company.
Our ambition is to serve the motorcyclist wherever they are, and in the best way possible. For this, we have an international team within our team, offering you, in addition to French, the possibility to communicate in English, Italian, German, and Spanish. What better way to communicate and understand each other! In case of a problem? You benefit from an available, competent, and personalized service at AVDB.
If upon receiving the product, it does not meet your expectations, we can find an amicable solution if you wish, and of course, the return and refund will never be problematic. And if the product is faulty in the months following its purchase, know that it is subject to a warranty that we will not try to avoid.
Beyond a sale, you can rely on the full availability and the same commitment from our AVDB team to serve you and make you a satisfied motorcyclist. Do not hesitate to contact us to know your advantages!
AVDB MOTO - 7 RUE GUSTAVE EIFFEL 31140 AUCAMVILLE - FRANCE Monday to Saturday, from 10am to 1pm and from 2pm to 6:30pm. To follow us, exchange, and get to know us even better, we are also present on. In accordance with the legislation relating to extended producer responsibility and Article L.
541-10-13 of the Environmental Code, AVDB MOTO has a unique identifier to ensure compliance with its obligations for the products it distributes: Household packaging - CITEO - IDU: FR314634_01JJDL Household packaging - LIZENZERO - LUCID: DE2597756035494.