MF1445 Polini Variator Set 12 Rollers Evolution 3 Yamaha 500 Tmax 2001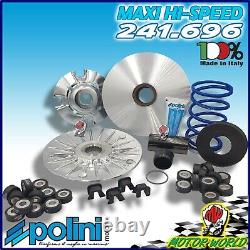 In order to exercise this right of withdrawal, within a period of 14 (ten) working days from the receipt of the ordered products, the customer must send a registered letter with acknowledgment of receipt to the address below. The communication can also be sent, within the same period, by telegram, telex and fax, provided that it is confirmed by registered letter with acknowledgment of receipt within the following 48 hours.
In reference to the provisions of legislative decree 196/2003, establishing provisions for the protection of confidentiality in the processing of personal data, we wish to inform you that the personal data you provide, or the records and/or acquired within the scope of our activity, may be processed with or without.